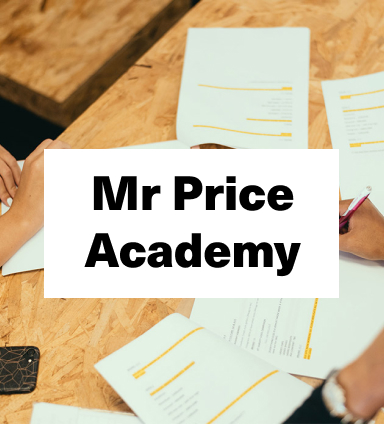 we're a company of pioneers
and a place where ordinary people do extraordinary things.
Unparalleled career opportunities, experiences, and challenges draw some of the brightest and most talented individuals to Mr Price Group, and you could be one of those people. We have our very own Mr Price Academy which offers employees the chance to learn and grow with us, so you'll never become stagnant.
Our Mr Price Academy is a unique team of people, who all share a passion for learning and supporting the growth of others in the Group. We have brought together some of the best specialists in Learning and Development, and combined them with subject matter experts from our business to source, design and deliver a vast array of courses, from technical skills to leadership skills and everything in between!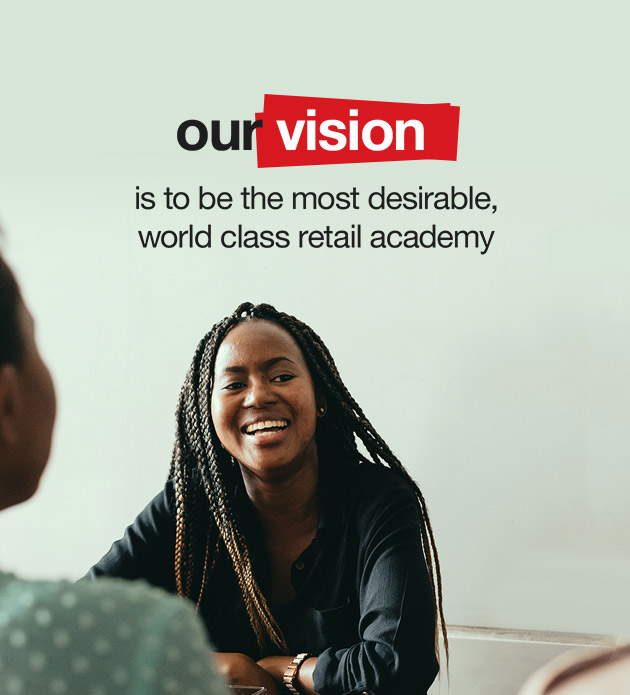 at the heart of our Academy
is a desire to be recognised as a leader in retail-specific content, and we are incredibly proud of the world class courses we have built in-house, teaching you all you need to know about the world of retail and how we do business at Mr Price Group.
We exist to inspire and develop passionate, high performing, home grown professional retailers.
We also know that when it comes to learning there is no 'one size fits all' approach, so we apply blended learning, and combine classroom, online, experiences and assessment into each curriculum we have on offer.
If you're after a company that aims to nurture its people and see them excel, then you've come to the right place!